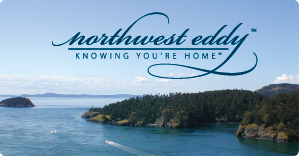 Contents

If you have any questions or comments, don't hesitate to .
Shirley Nelson Rated Best
in Client Satisfaction

As a result of their annual independent survey, Seattle magazine and Crescendo Business Services recently awarded Shirley Nelson of Hallmark Realty Corporation with the "Best in Client Satisfaction" designation. In the December 2006 issue of Seattle magazine, readers can find the final list of 2006 Five Star Real Estate Agent honorees working in the Seattle area. The initial list of real estate agents is determined by nominations from home buyers, and mortgage and title professionals who have direct experience with their services.
In soliciting its nominations, Crescendo Business Services sent nearly 22,000 ballots to individuals who had recently purchased homes in the Seattle area. The criteria for evaluation included: customer service, communication, finding the right home, integrity, negotiation, marketing the home, marketing knowledge, closing preparation, and overall satisfaction. Nominees were further screened for licensing and pending disciplinary action, and the list of winners was reviewed by a panel of experts selected from the local housing industry. The final list represents approximately seven percent of all Seattle-area licensed real estate agents.
In this highly competitive industry, honorees are elated when their clients acknowledge or appreciate their efforts enough to make it known to others. "One of my most rewarding moments," Shirley says, "is the one in which I see my clients walk into a house, or review an offer, and while they exhale, their faces light up with the warmest smile as they say the words, 'This is it.' How can I not love this business?"
Readers who missed the December 2006 issue of Seattle Magazine can download the Five Star Real Estate Agents section in PDF format at fivestarprofessional.com. Crescendo Business Services works with numerous regional magazines to identify and showcase outstanding real estate professionals.
Return to News and Announcements