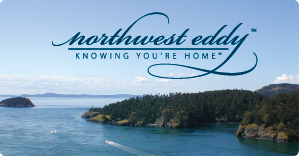 Contents

If you have any questions or comments, don't hesitate to .
2007 Seattle Street of Dreams
General Info
It's June already and time to think about the 2007 Seattle Street of Dreams. Tickets to the show, to be held July 14 to August 19 from 10 a.m. to 9 p.m. daily, can be purchased online or at the gate. Your ticket is good for any one day of the show. Get your hand stamped for same–day re–admittance. You can find a list of locations offering $3–off coupons at the Street of Dreams web site.The show site is Quinn's Crossing, located in Woodinville. You must park at Woodinville High School on 136th. A shuttle bus will take you to the show.
This year's theme is eco–friendliness. "Built Green" certification is required for all houses. House #5, the "Urban Lodge," is being built by Grey Lundberg/CMI Homes, Inc., the recent winner of the "Best in American Living Award" for their "Built Green Home at Suncadia."
If you are ready to dream big, and have a letter from your banker confirming your ability to purchase a luxury home, you may preview one of the unsold homes on the street prior to the show. Call Shirley Nelson at Hallmark Realty, 425.765.4912, to arrange your preview appointment. Your acceptance of a Buyer's Agency agreement is required.
Return to News and Announcements