2007 Seattle Street of Dreams
Open Now
Many luxury communities offer shared amenities, such as club houses and sports facilities. This year's Street of Dreams development at Quinn's Crossing offers something different: a forest, to be preserved indefinitely as a Native Growth Protection Area.
The residents will have the confidence that the beautiful natural areas surrounding their clustered homes, spacious and constant, cannot be sold away, rezoned, or developed.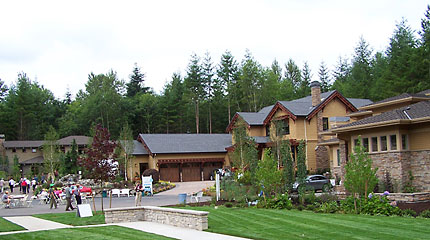 In keeping with its theme of protecting nature, this year's Street demonstrates innovative and environmentally sensitive building materials and methods. All of the houses meet the requirements for a 3–star Built Green™ rating, and two of them have earned a 5–star rating, representing achievement in resource efficiency and environmental protection.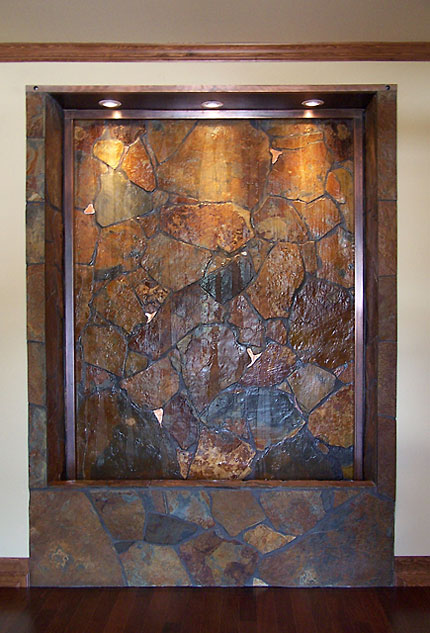 Home features making a big impression this year display fire and water, both indoors and out. Visitors will see "water walls" in the entries of two of the homes and a saltwater fish tank in another. In all of the homes, fireplaces provide focal points for many of the rooms and patios.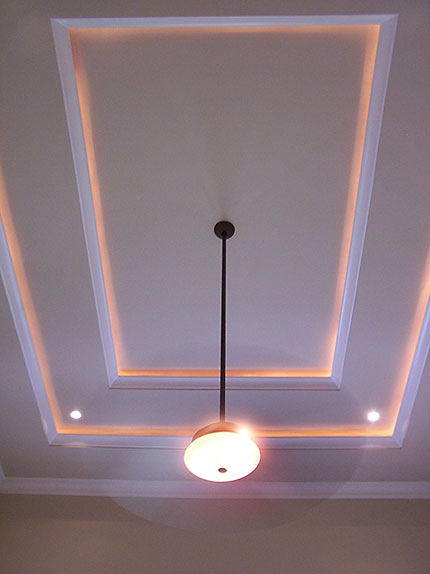 Ceilings have received detailed treatments, to shape and beautify.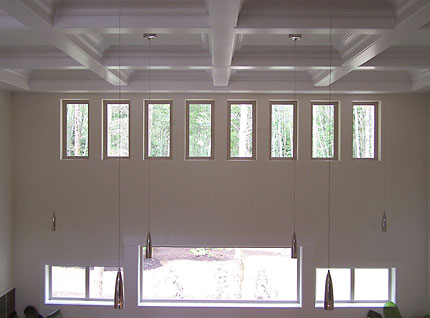 The filtered light from north–facing clerestory windows, set near the higher ceilings, reaches far into the houses.
Tile inlays distinguish the floors and tie in with other decorative tile motifs throughout the houses.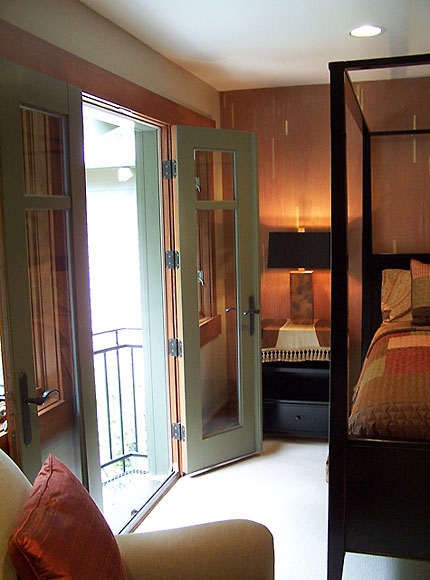 Outdoor access figures prominently in floor plans, both for entertaining and adjacent to private spaces. Everywhere french doors and balconies open the house to nature.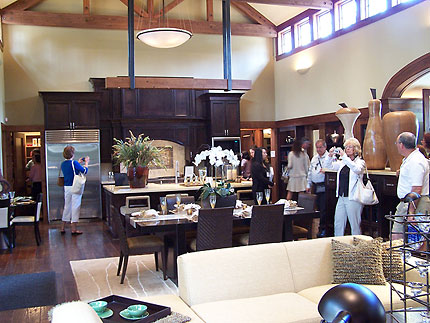 Entertainment spaces are expansive and open to the kitchen. Families and party guests can spread out, yet remain in view of the cook.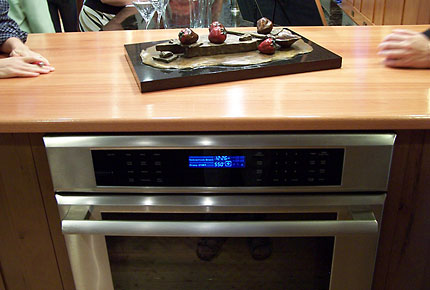 Kitchen surfaces and heights vary according to task. One sees variation in appliances, such as full–height wine refrigerators, ice drawers, and specialized ovens.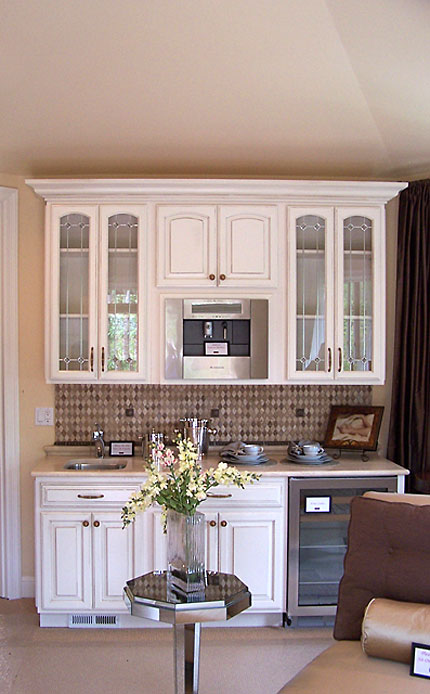 Beverage systems and wet bars have expanded into kitchenettes and appear in both master suites and home theaters.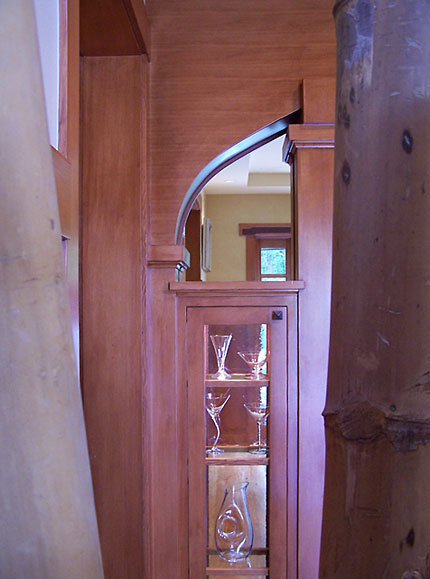 Woodwork in warm colors mark many of the homes, and rooms are brightened by lighted cabinets glazed on two sides.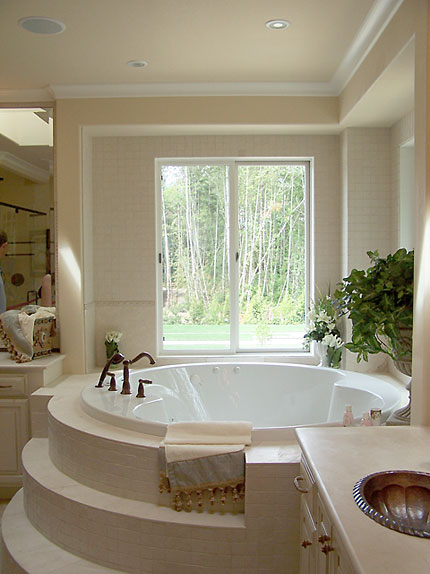 Master bathrooms continue to sprawl. As the homes back up to a forest, soaking tubs can be surrounded by windows with private views.
House #1: La Belle Fleur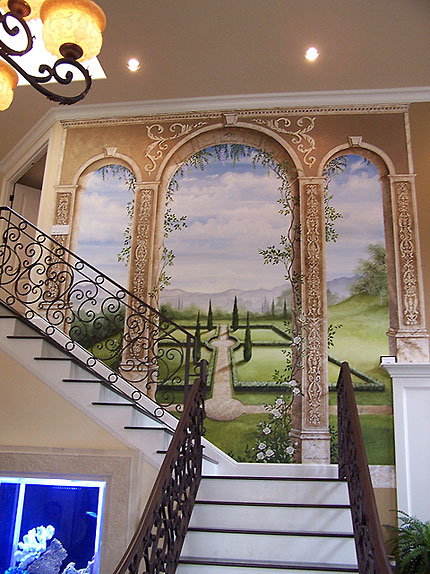 Stone and ironwork are everywhere in this house, and yet, combined with lightly distressed textures, make an impression of forgiving durability rather than unyielding severity.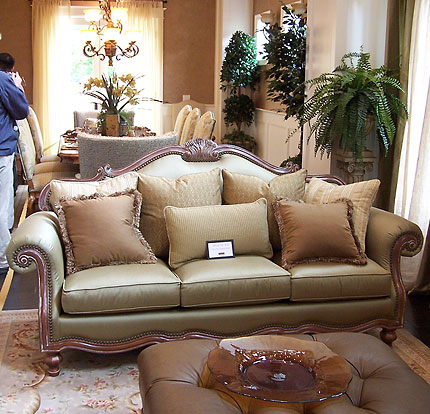 French elegance and casual comfort coexist seamlessly.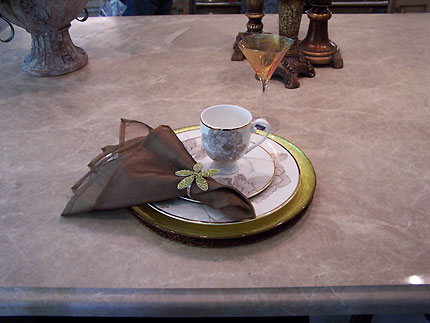 The earthy, neutral palette provides a backdrop for colorful individual touches, as evidenced by the custom murals, and arrangements of tableware, flowers, soft goods and ceramics disposed throughout.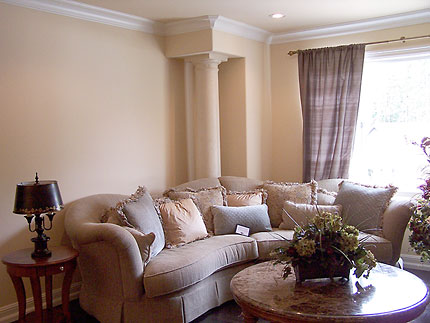 Vast wall space and specials nooks will accommodate a large art collection.
House #2: Greenleaf Retreat
A soothing blend of natural materials, cool colors, an Asian aesthetic, and elements of mid–century whimsy and modernism characterize this house.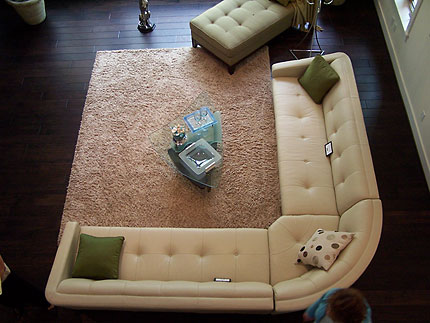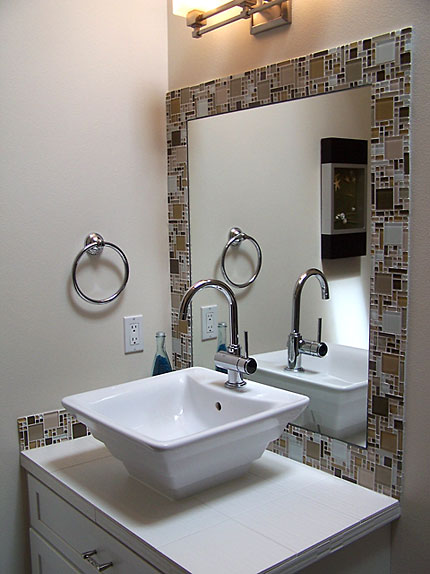 Tile motifs tie together the various interior elements.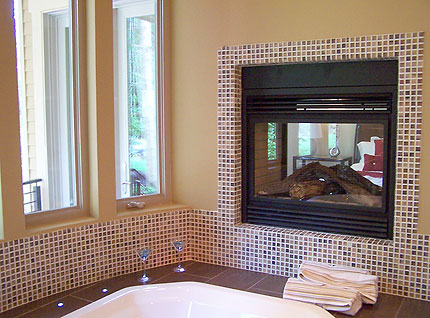 Two of the fireplaces are especially charming: a glass unit shared by the master bed and bath, and an outdoor pit with a dramatic wall behind that reflects heat to the patio.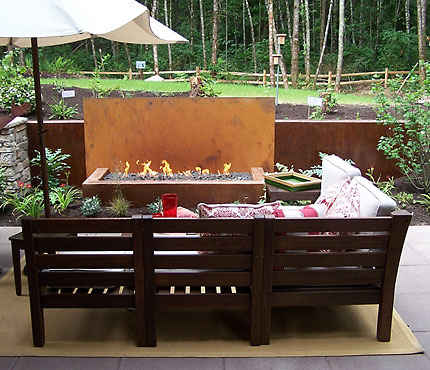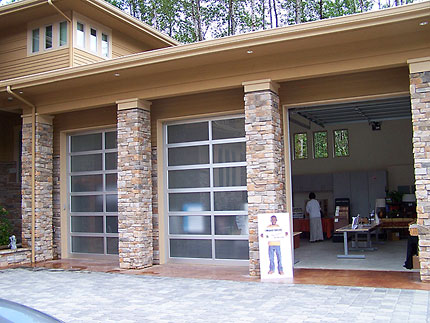 The extra–tall garage will accommodate an RV, trailer, or boat.
House #3: Copper Falls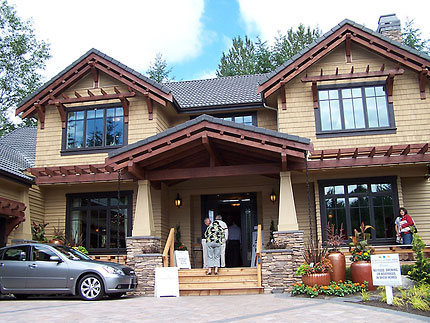 Craftsman architecture never looked better! This house combines the classic arts and crafts style with everything modern and desirable.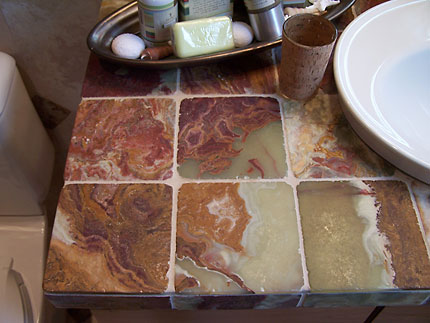 Stone surfaces and tiles are used effectively in every room.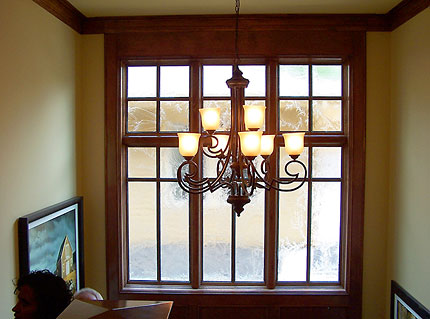 Decorative tall windows in stairwell let in light while protecting privacy.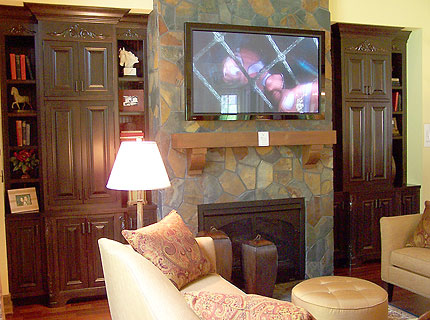 The range of woodwork finishes will blend with a variety of furnishings.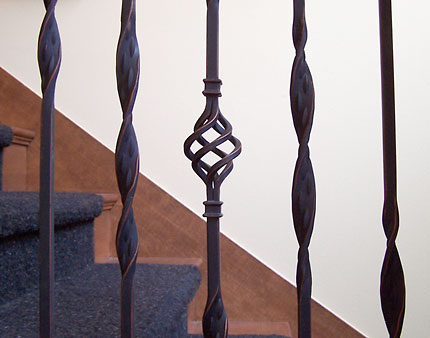 Details make this a classic house of enduring style.
House #4: Tamarack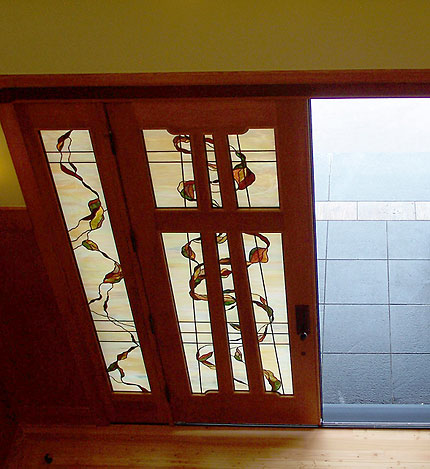 Several twentieth–century architectural styles blend harmoniously in this house. Stained glass fixtures provide a unifying visual theme.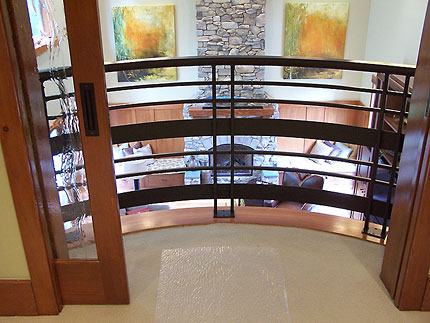 The children's suite with study area and interior balcony overlooks the family room.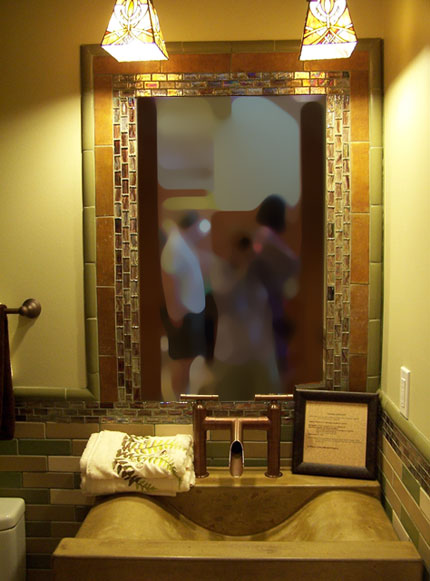 The concrete sink in the powder room drew many comments. A skate park for your soap!
House #5: Urban Lodge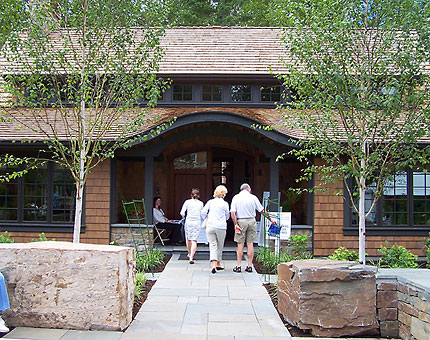 The eyebrow porch leads to a wood–wrapped archway entry.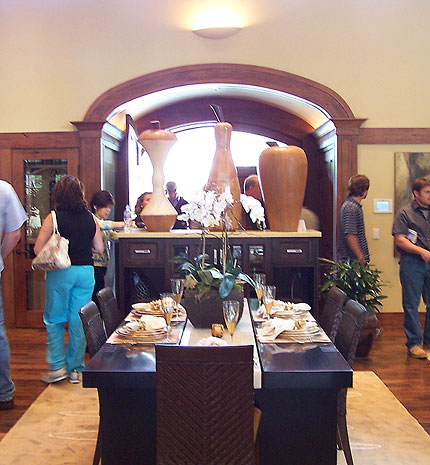 Then the space opens to the greatroom and interior courtyard beyond, aligning a strong center to the floor plan of this house.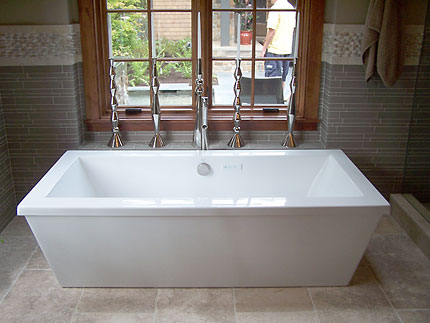 The smaller rooms cluster conveniently around the greatroom and courtyard.
How to visit the Street
Tickets to the show, to be held July 14 to August 20 from 10 a.m. to 9 p.m. daily, can be purchased online or at the gate. Your ticket is good for any one day of the show. Get your hand stamped for same–day re–admittance. You can find a list of locations offering $3–off coupons at the Street of Dreams web site. The show site is Quinn's Crossing, located in Woodinville. You must park at Woodinville High School on 136th. A shuttle bus will take you to the show.
If you are ready to dream big, and have a letter from your banker confirming your ability to purchase a luxury home, you may preview one of the unsold homes on the street prior to the show. Call Shirley Nelson at Hallmark Realty, 425.765.4912, to arrange your preview appointment. Your acceptance of a Buyer's Agency agreement is required.
Return to News and Announcements