Book Review:
New Kitchen Idea Book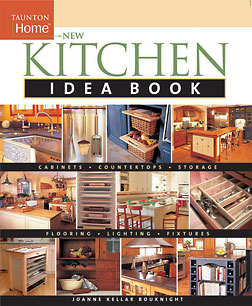 "That's what I want," one might say when seeing a photograph showing a look, a layout, or features we want in a kitchen. "But what's it called?" Anyone wishing for a visual glossary written in plain English as well as design–speak may get it in Taunton's New Kitchen Idea Book, by Joann Kellar Bouknight. In chapters covering layout, cabinets, shelves and pantries, countertops and sinks, large appliances, floors and walls, and lighting, she presents the array of options available today in photographed examples and concise language.
Mass construction may suffer from the tyranny of standard components: cabinet heights and depths, uniform surface types throughout a kitchen, fixtures convenient for builders to install, all for a single, "average" cook. When considering small or large–scale kitchen remodels now, homeowners are thinking more of their personal needs and how their households operate. In its pages, the New Kitchen Idea Book depicts prep areas for two (or more) cooks of different heights, surfaces that support different tasks, and lighting schemes that increase the utility and beauty of the entire room. Unusual upgrades, thoughtfully chosen, and added to the standard items homebuyers expect can boost a kitchen into the luxury category.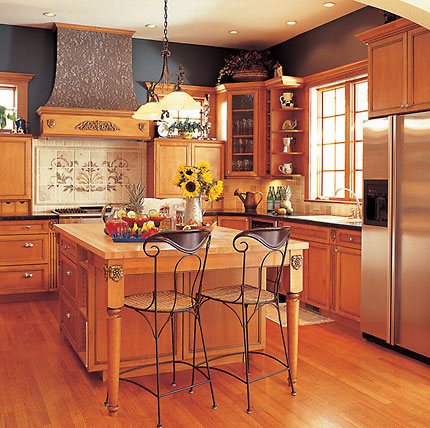 The author describes the thought designers now put into kitchen features, and whom they benefit. Cooks with special needs may find relief in refrigerator and dishwasher drawers, waist–height ovens, varied kickspace finishing, and appliances that disappear behind panels or otherwise blend with distinctive décor.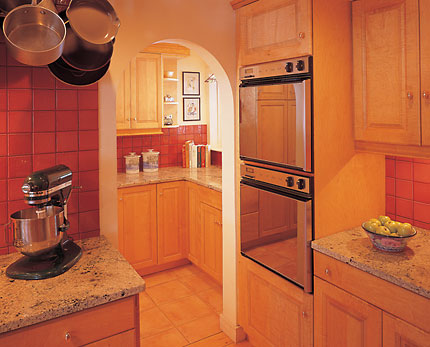 A kitchen may draw residents and guests together, like the hearth of old, and a warm and inviting atmosphere has become more important than ever. Form and function receive equal treatment from Bouknight. Pleasing combinations of traditional and modern styling, and hardworking elements in tasteful disguise are on display throughout the book.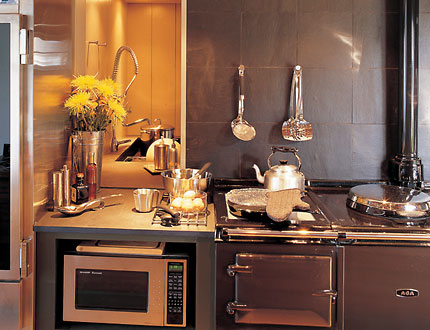 The ideas presented are not just for those designing a glorious custom kitchen from scratch. Readers will also find solutions for older homes with small kitchen spaces and historical features one wishes to preserve. Bouknight tells what to believe about the advertising and what to look for on efficiency tags. Those tempted by restaurant equipment will find safety requirements for installing it in the home, and plenty of alternatives in "professional–style" appliances with which they can conveniently and safely achieve (nearly) the same culinary result.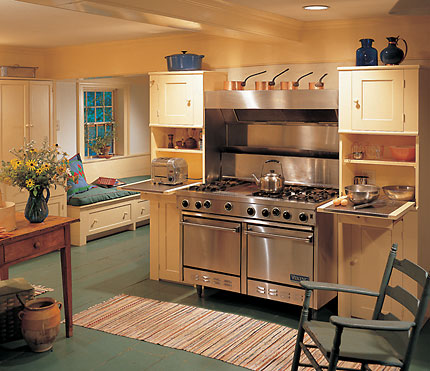 The New Kitchen Idea Book gives a homeowner the language for talking about kitchen design, and something to point at when the discovery of that perfect look or solution leaves one speechless. Its survey of the enormous range of choices for cooks at all skill levels will help anyone planning kitchen improvements to take those first important steps.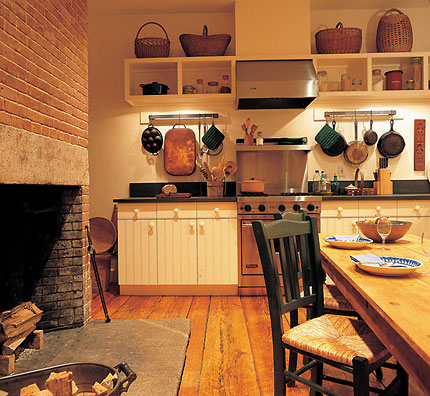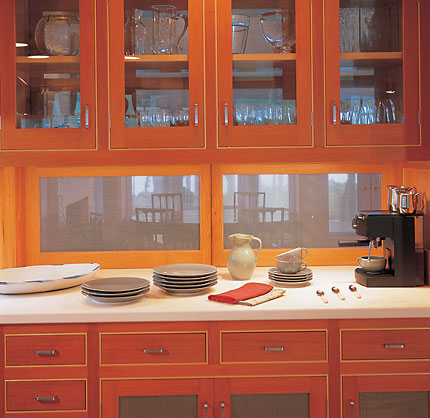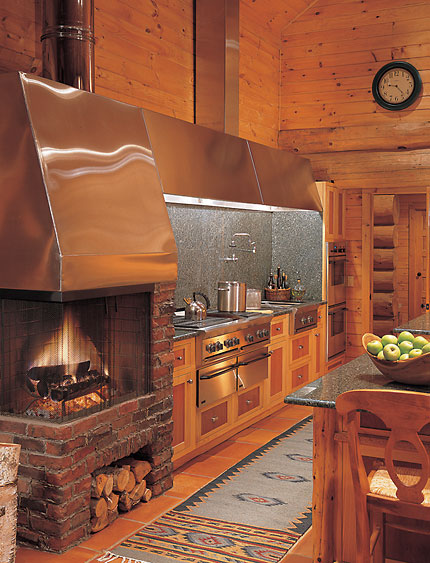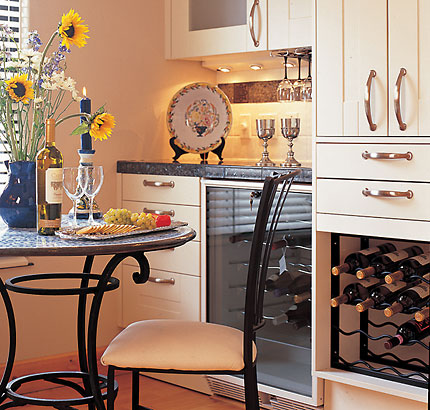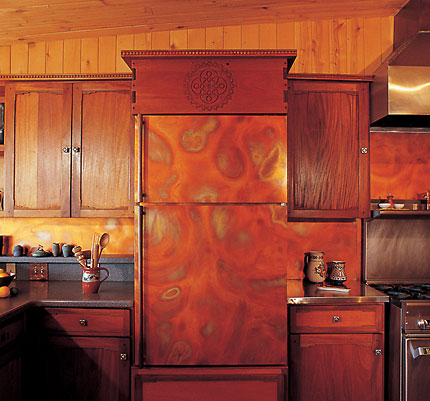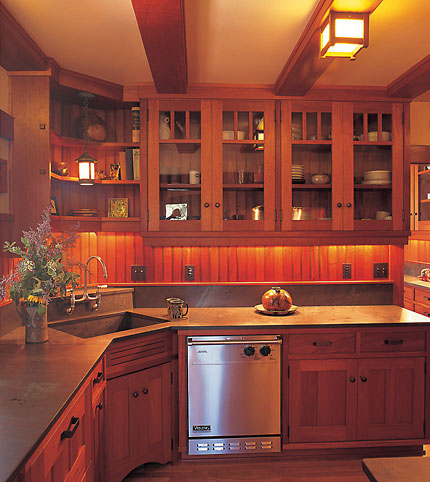 Return to Home by Design