Book Review:
Creating a New Old House: Yesterday's Character for Today's Home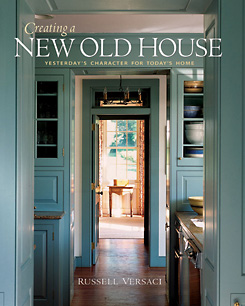 When remembering houses that impressed us deeply as children, houses that may have made us wonder whether we weren't born in the wrong century, we can't help but wonder, is it still there? We are sorry to see the houses in which we grew up demolished as if one's very childhood is somehow disposable. We hope our judgment is sufficiently sound that the house we choose to buy or build will be desirable, as a home, to later generations.
Many homebuyers are attracted to historic houses, but find the task of restoration daunting and unpredictable, even if such a house can be found. The owners of the homes featured in Creating a New Old House chose a different path to permanence: custom homes built to resemble, in every way possible, a historic house, even to the point of deception.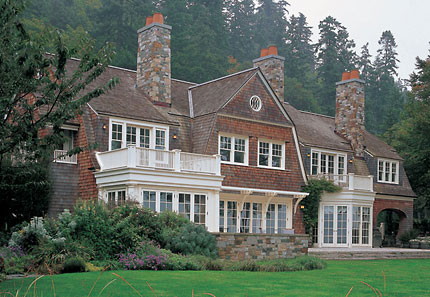 Author Russell Versaci gives us a guide to successfully recreating a livable architectural past in his eight Pillars of Tradition: Invent within the rules; Respect the character of place; Build for the ages; Tell a story over time; Detail for authenticity; Craft with natural materials; Create the patina of age; and Incorporate modern conveniences. Photographs, floor plans and stories of eighteen homes illustrate the pillars.
Poor attempts at historical home design reveal themselves by excessive and thoughtless deviation from the primary style chosen. Shape, outline, materials, and arrangement of detail can all go astray, resulting in failures the more poignant for their conspicuousness and for the outlay gone to waste. Versaci shows us how a house can accommodate modern living with small changes to historical floor plans and repurposing of traditional spaces. "Ideas for new designs," he says, "spring from the rules of tradition." In a sidebar, he describes for us a good example in substituting copper for a tin–coated steel roof, as it even more effectively fulfills the old–time builders' preference for a sturdy, long lasting metal that withstands extreme temperature changes.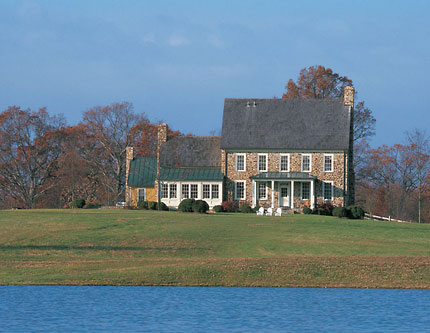 Building a house that will look as if it has always been there requires some immersion into the history of a region's early inhabitants. Examining the landscape as they did reveals their assumptions. While a modern home might be sited for views, drainage or visual prominence, in the past a home without modern environmental controls made use of the land itself to shelter and support it as much as the house protected its residents.
One of the more charming "pillars" portrayed in this book is the creation of a fictional history that includes additions from later periods as one would find in a historic house that has been continuously inhabited by real families. The earliest American colonists built small. Over time, increased prosperity enabled them to attach a grander structure in brick or stone to the original log house. Historical design, as Versaci shows us, can tell a believable story by connecting sections of a house as our forebears did. Even the kitchens shown connect old and new, with some early twentieth–century elements included, as if they had been modernized gradually.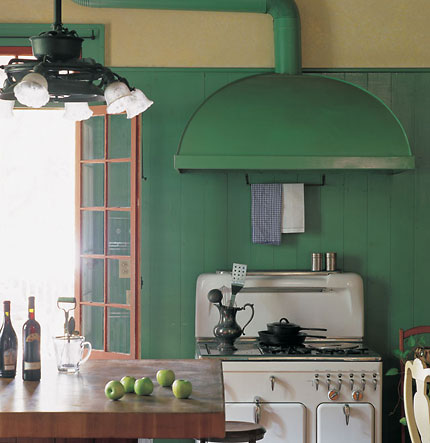 "Build for the ages" reminds the reader that the materials chosen can preserve a house from the fate of a tear–down. Historic buildings may remain standing by virtue of their physical durability, and the difficulty of demolition. At worst, a fine home constructed of valuable materials will be dismantled and moved from the path of a bulldozer, as was the Connecticut home included in this collection, dismantled and rebuilt in Virginia.
Everyone knows the importance of historical detail from watching DVD features on period films, and indeed, the designers of these homes take as much if not greater care to reproduce period character faithfully, down to the antique hardware and even fixtures like those added to historic houses when electricity and the telephone came along.
Before modern shipping brought all imports to our doorsteps, builders used the materials at hand. Spanish settlers added their own features to the local adobe architecture of the southwest. The hardwood forests of the east coast provided magnificent, wide planks and beams that are now costly and rare. But most important to the look of a new old house is the determination of texture and color by natural materials, the hand tools applied to them, and available pigments.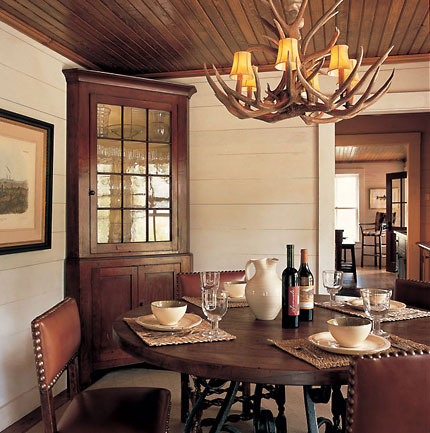 A blend of salvaged materials, handmade elements such as bricks or tiles, and faux finishes can tastefully mimic the "patina of age" Versaci recommends. Exposing new wood to the weather or applying a slurry formulated to grow mold quickly on new stone are ways he shows to replicate the look of old walls.
An old house with awkward updates can easily be surpassed in beauty by a new–old house, as modern conveniences can be built in from the get–go. Wiring and plumbing can all be designed in advance and disguised or concealed as necessary. Residents need not forgo any of the comforts modern families demand.
Historic preservation honors our architectural past, but we honor it almost as well when we use old materials, techniques, and designs with reverence and affection. In Creating a New Old House, Russell Versaci enlightens, inspires, and provides solutions for those seeking the quality and timeless atmosphere of a historical home, while enjoying the improvements modern living has to offer.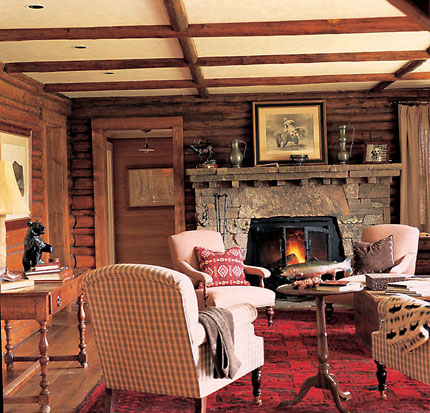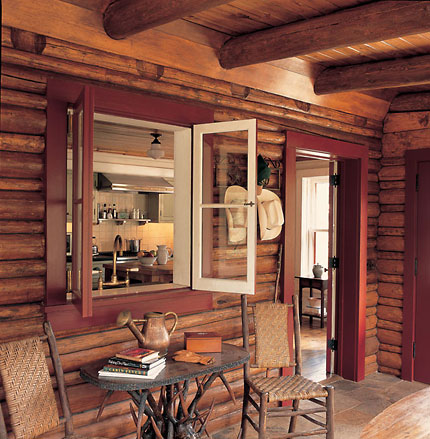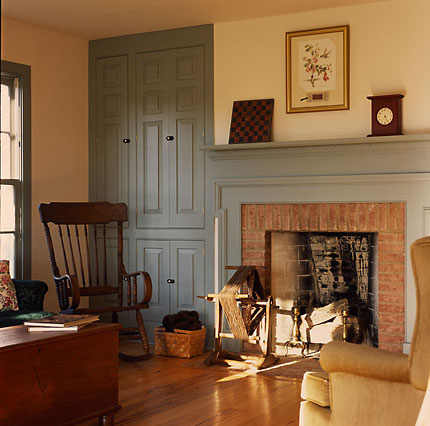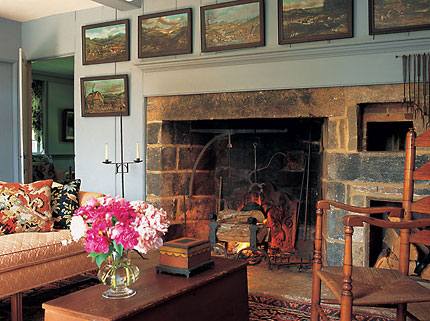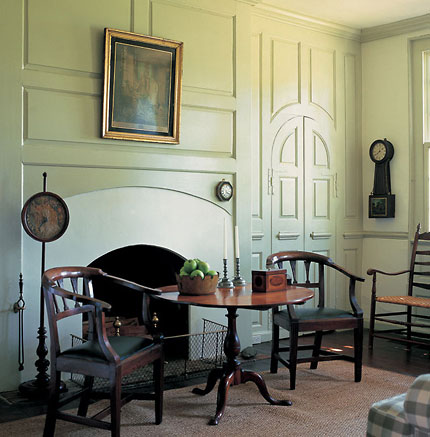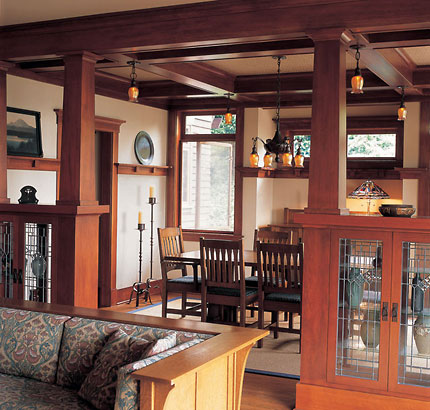 Return to Home by Design